We recreate a concept, we do not imitate a style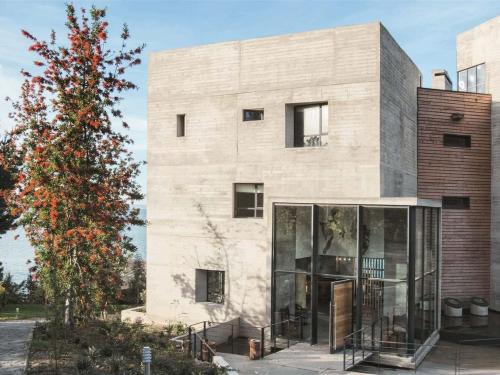 The hotel architecture incorporates contemporary concepts and techniques with the local identity and culture while respecting its environment. The exposed concrete enhances nature rather than competing with it.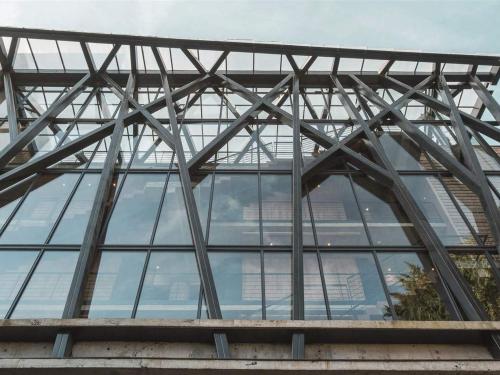 The interior of the hotel is filled with typical elements of the region to provide a warm atmosphere for our guests in this unique place in southern Chile. Local materials such as flagstone, volcanic rock and the wood of the endogenous guaitecas cypress tree fill the hotel with local smells and stories.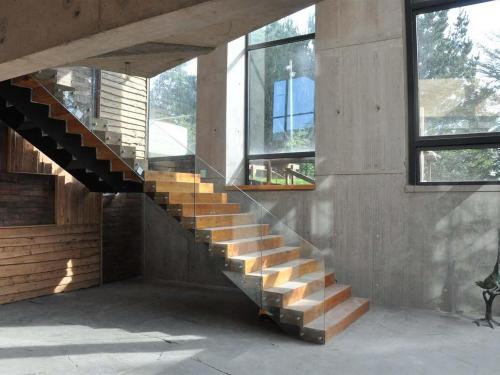 The combination of modern art and traditional crafts plays an important role in the décor. Mapuche looms and other pieces create interest and warmth.
It bears mention that the entire project, from the foundation to the finishing touches, is focused on sustainability and energy efficiency.